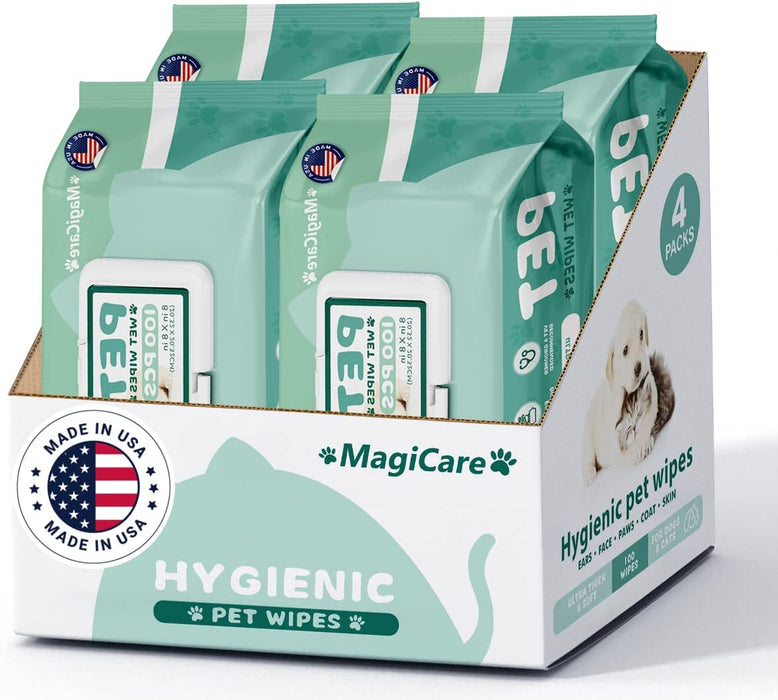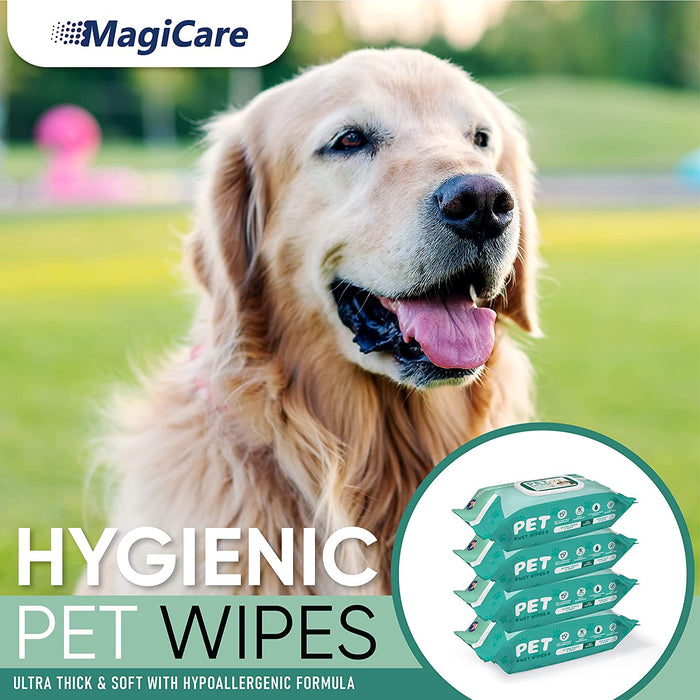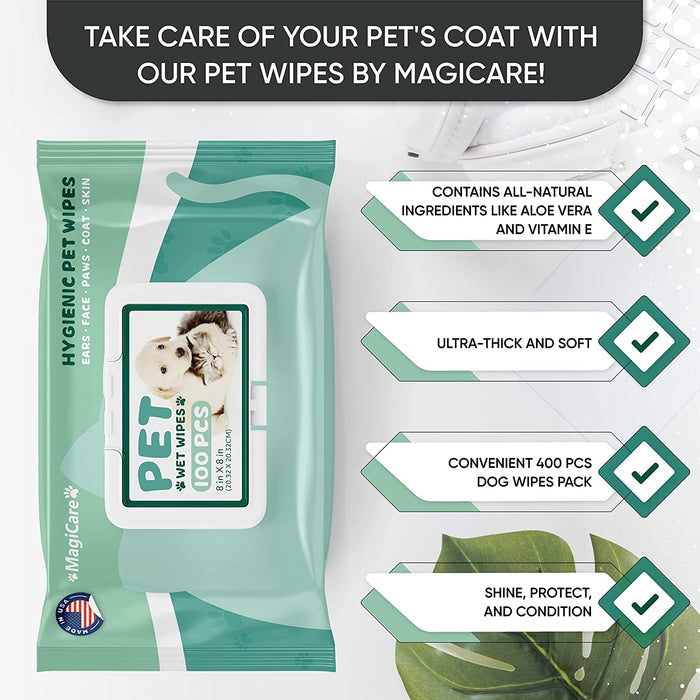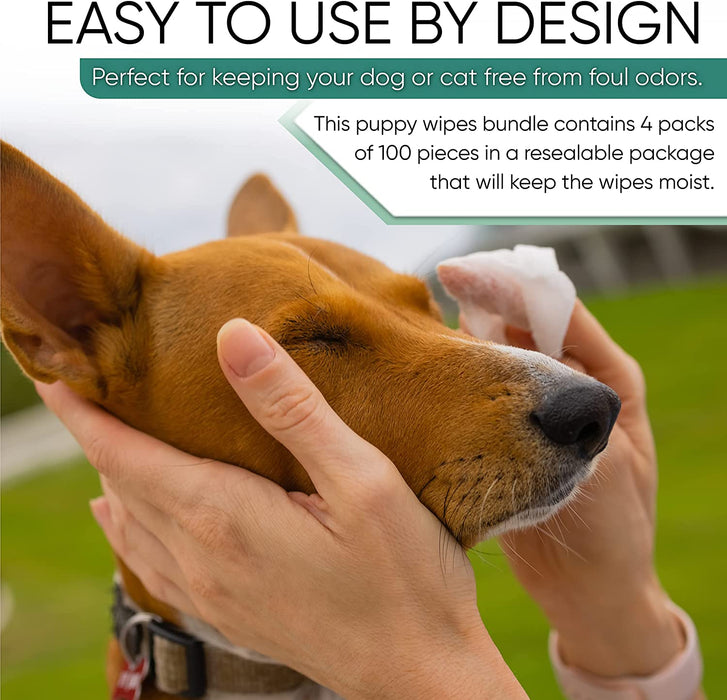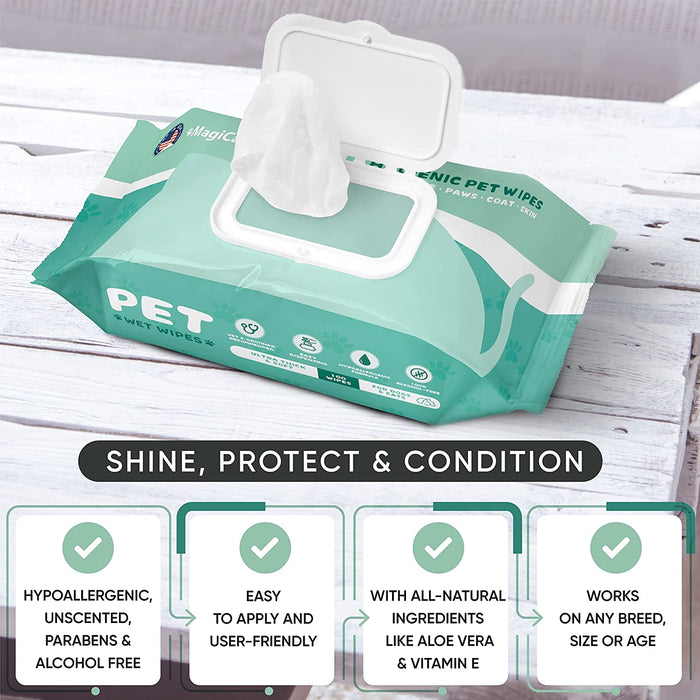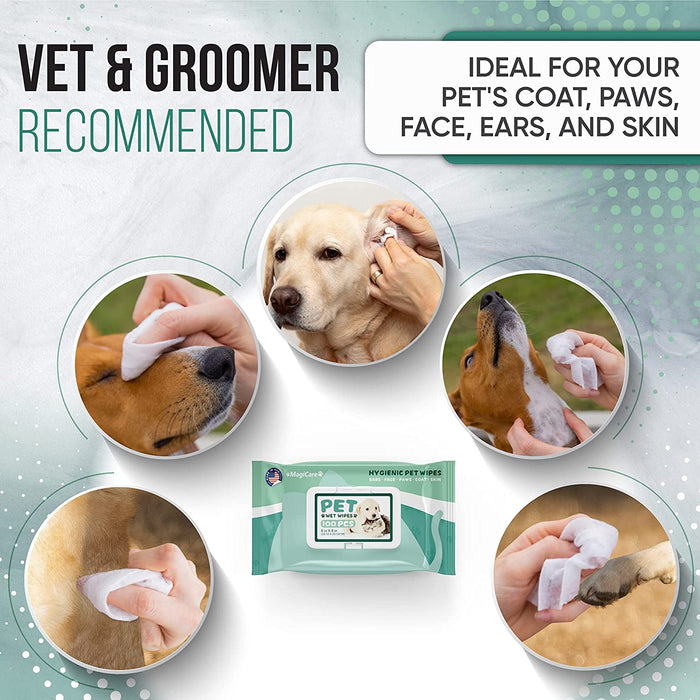 MAGICARE Dog Wipes – 400 pcs Dog Cleaning Wipes Bundle – Enriched with Vitamin E and Aloe Vera – 8 x 8 inch Cat Cleaning Wipes – Large Pet Wipes Made in The USA – Vet and Groomer Recommended
A Must for a Healthy Coat: Our gentle formula dog wipes from MagiCare, will help you keep your furry friend's coat, paws, face, ears, and skin clean and healthy. Packed with natural deodorizers and enriched with Vitamin E and Aloe Vera extract, our pet wipes are ideal for both cats and dogs.

Premium Ingredients: These all-natural dog cleaning wipes contain only top-quality ingredients that will not damage your pet's coat or irritate their skin. Our pet wipes pack is recommended by the vets and groomers everywhere because they are alcohol and paraben-free.

Everything You Need: This puppy wipes bundle contains 400 pieces of grooming wipes in a resealable package that will keep the wipes moist. Perfect for keeping your dog or cat free from foul odors. User friendly, these dog supplies are the ideal companion for you and your four-legged friend.

Highly Portable: Our pet wipes bundle is compact, portable and ergonomic, measuring only 8 x 8 inches, so it is easy to carry and use. Made in the USA, our gentle pet wipes are the ideal solution for a hygienic coat, skin, ears, and face.

Our Pledge: All our products are held to the highest quality standards, so you can be sure that these pet wipes for dogs and cats will surpass your expectations. It comes packed with care in a compact box, and it is super user-friendly, saving you time and energy.