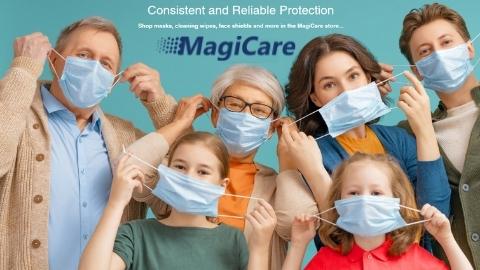 Pick the Right 3-Ply Mask - Use this quick checklist when buying masks
The Coronavirus pandemic has everyone trying to protect themselves and their loved ones. 3ply face mask help keep us safe at home, work, school, and everywhere. So how do you choose the right one?
Look out for these signs:
Ratings
A mask rated for safety should display the rating on the package. The two types of ratings are General Use and ASTM level.
General Use masks are the entry level and should be used to protect from dust. High levels of safety fall under the ASTM standard. The American Society for Testing and Materials, or ASTM, has standards for mask safety and quality. According to ATSM standards, mask filtration efficiently and quality range from level 1 to level 4.
The ASTM tests
3-ply masks
by looking at five measures:
BFE: Bacterial Filtration Efficiency
Measure how efficient the mask is at filtering out bacteria
PFE: Particle Filtration Efficiency
Measures how well the mask filters sub-micron particulate
Breathability
Relates to how well air moves through the mask layers
Fluid resistance
Tests how quickly a mask absorbs liquid
Flame spread
Test how quickly a bask burns when exposed to flame
Adjustable Nose Bridge
You want a nose bridge that you can adjust to fit snugly around your nose.
If the mask keeps slipping, you will touch your face as you fix it

There is also the risk of inhaling contaminated air around the edges when it does not fit well

A snug nose bridge also helps keep glasses or goggles from fogging up
A comfortable face mask protects you as well as the people around you from the Coronavirus.
A Good Fit
An ill-fitting disposable mask will not help as much. You need one that covers your chin, mouth, and nose. You are only protected when you are covered appropriately.
The 3ply face mask Label
You want your PPE face mask clearly labeled as 3-ply. Here is why 3-ply is important, Each of the three layers helps keep you safe.
Water repellant propylene is woven into the outer layer to keep large droplets out.

The middle layer has an inbuilt anti-bacterial filter.

The inner layer is softer and more comfortable to prevent irritating your skin. It also absorbs moisture from your breath, which helps to protect those around you.
If you already have some masks at home and you are not sure if they are 3ply face masks, you cut one of them open with a pair of scissors. You should immediately see three layers where the filter is the middle layer. Many inexpensive masks do not actually have a filter layer.
Water Resistance
Genuine 3ply masks have a water-resistant outer-most layer. If you pour water on the outer layer, the other side should not become damp.
MagiCare 3ply face mask
Genuine 3-ply masks ranging from General Use to ASTM 2

Three layers of protection help filter bacteria, viruses, body fluids, and large droplets

Protect yourself from allergens, airborne pollutants, viruses, and bacteria in addition to other people's sneezes and coughs.
Buying the right disposable mask at MagiCareUSA.com or check out our Amazon Store