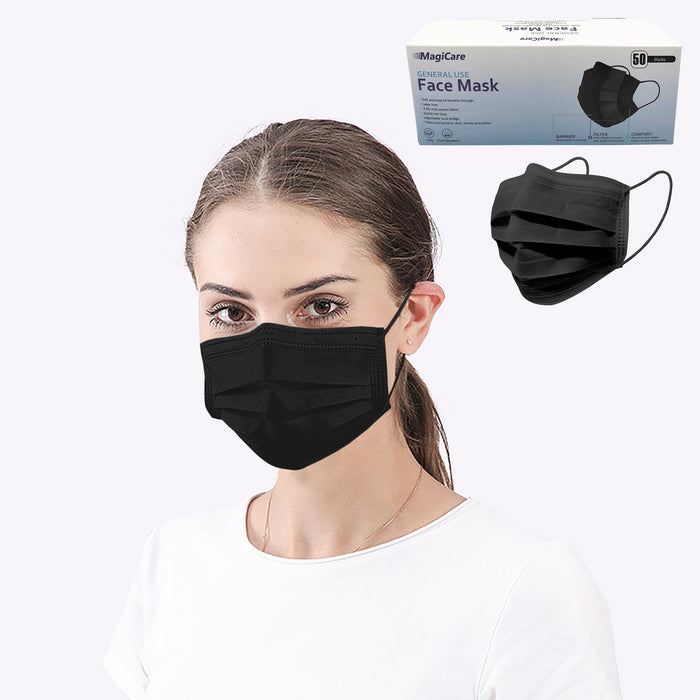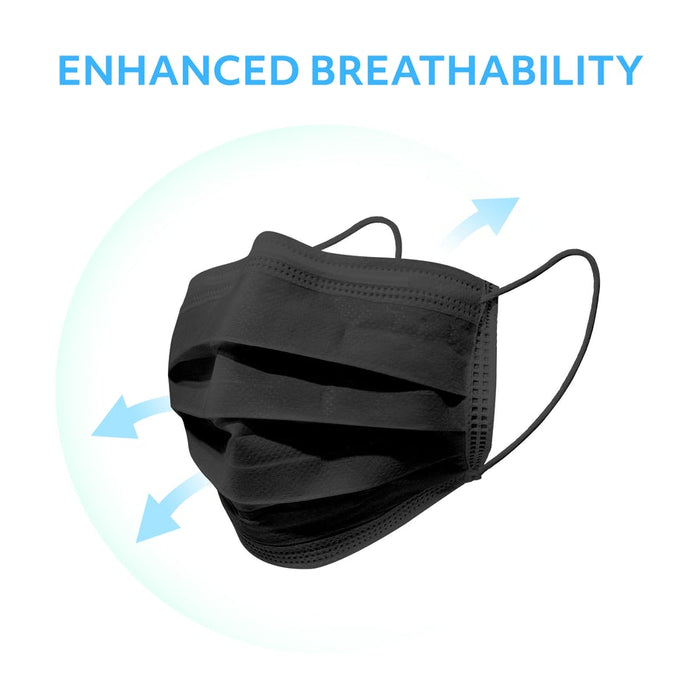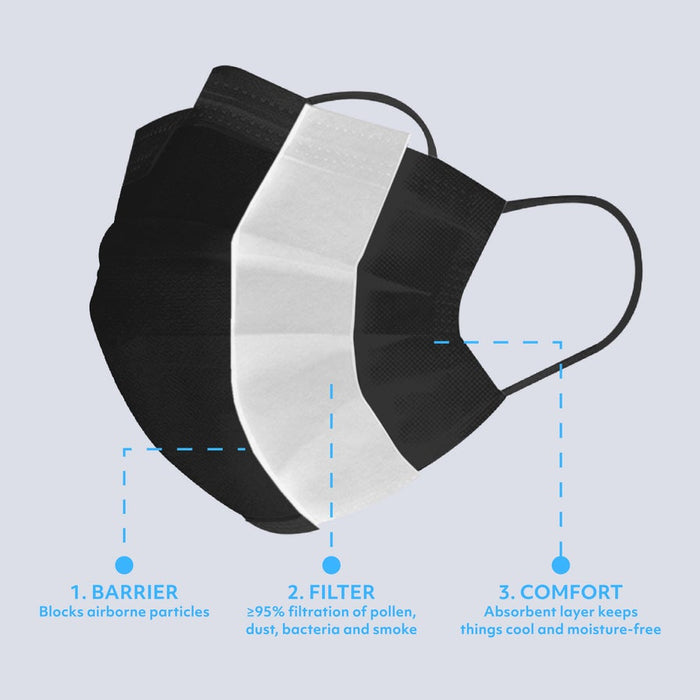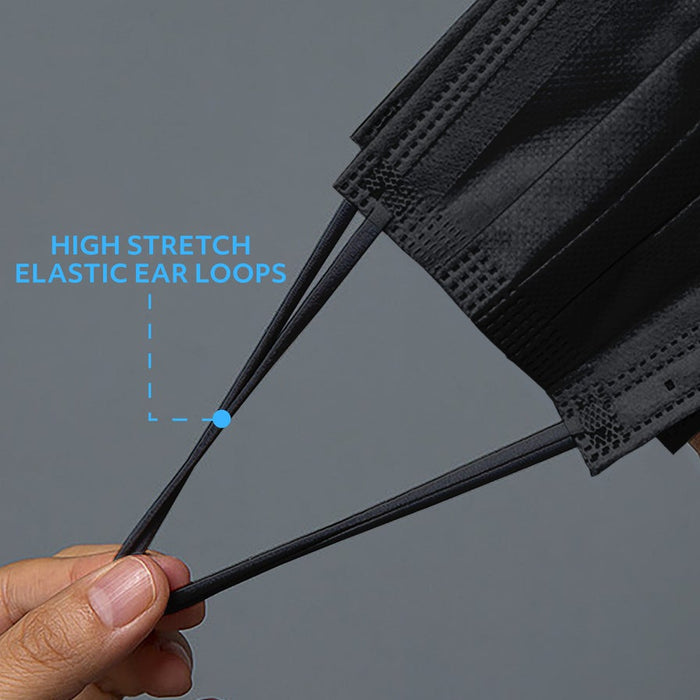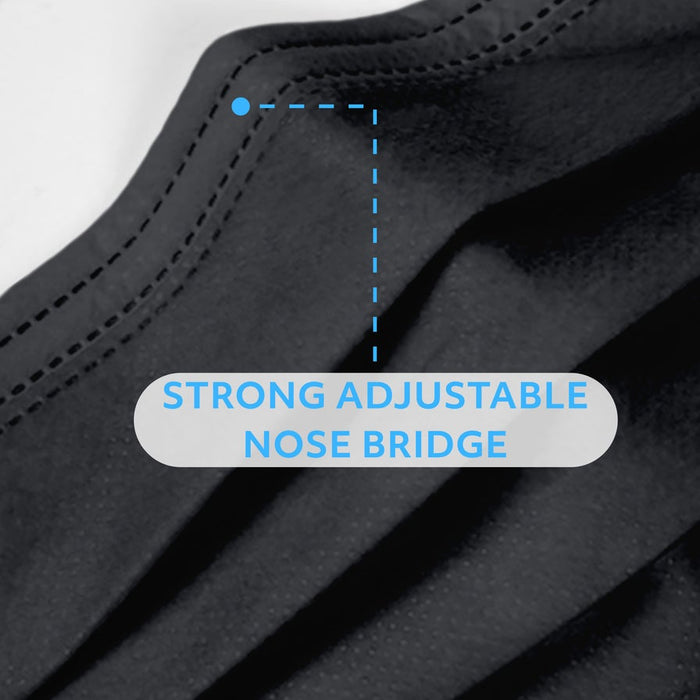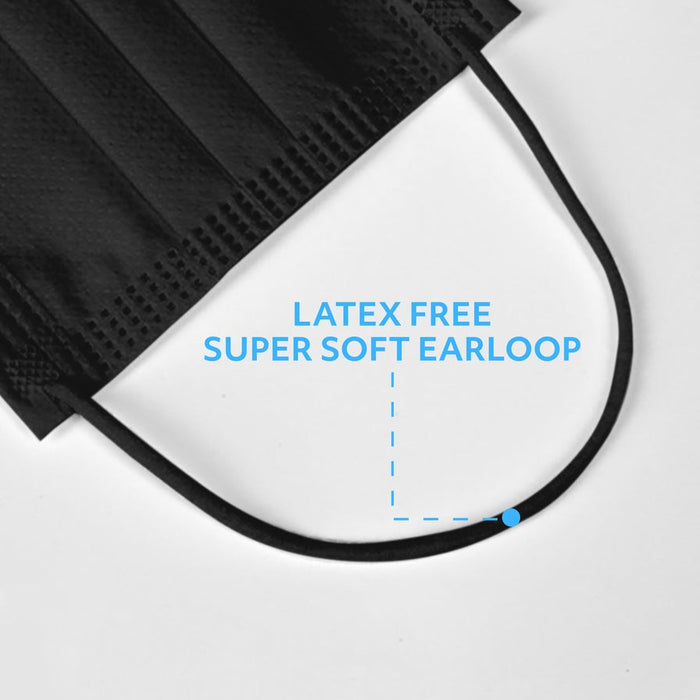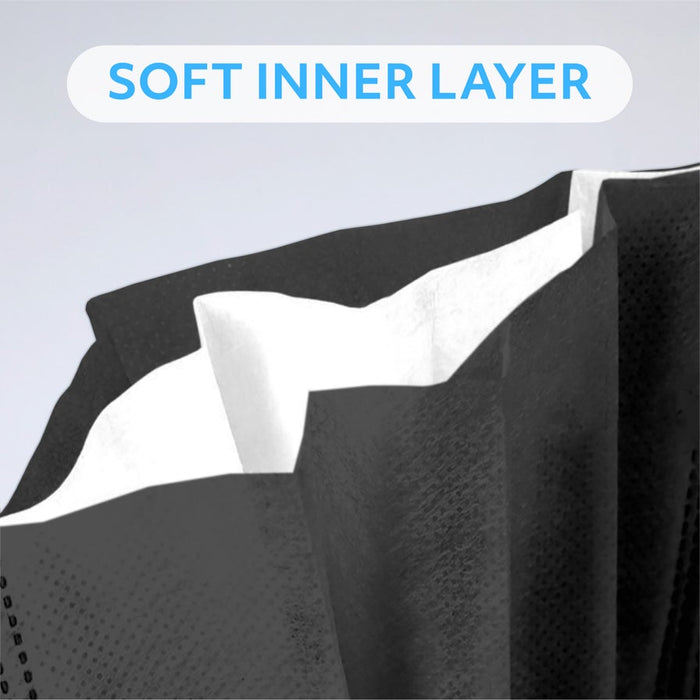 MagiCare Black Disposable Face Masks - Comfortable, Breathable, Soft - Premium 3 Ply Disposable Face Masks - Black Face Masks (1 Box, 50ct)
MagiCare Black Disposable Face Masks - Comfortable, Breathable, Soft - Premium 3 Ply Disposable Face Mask Black - Black face mask (1 Box, 50ct)
MagiCare Made in USA black masks -black face mask Disposable - Premium 3 Ply Face Mask for Adults - Comfortable, Soft, Breathable - black masks American Made - 50ct Box
👌 CONVENIENT PACKAGING: 5 Convenient & Hygienic 10ct black face mask  Packs in a 50ct box. Put a pack in your purse, car, office, and backpack to ensure you are protected everywhere you go!
🛡️ 3 LAYER PROTECTION: Three Effective Filter Layers made of soft non-woven material for comfort. The inner layer is designed for comfort and to keep things Cool and Moisture Free!
😷 BREATHABLE & COMFORTABLE: Made of High-Quality Material that is Extra Soft. Designed for Long Term Wearing, Not too Thick not too Thin!
💪 STRONG/ BENDABLE NOSE BRIDGE: Nose Piece is a stronger, more dependable nose wire to hold shape longer and contours the shape of your face for Maximum Protection.
👂 SOFT EARLOOPS: Ear Loops won't break easily VS other cheap black surgical mask. Ear Loops are highly stretchable, non-latex soft elastic materials that are made to last. This black face mask is suitable for Men and Women and is designed to fit Adults, Small or Large Faces.
✔️ Add to cart to experience these highly comfortable, soft & breathable disposable black surgical mask by MagiCare!
Features:
3-Ply melt-blown non-woven fabric efficiency blocks dust, smoke, and pollen -Layer 1: Blocks airborne particles -Layer 3: Soft layer for comfort Adjustable metal nose bridge fits seamlessly with all face shapes and holds a position for increased protection Breathable materials make it easy to inhale or exhale without contamination Latex & fiberglass free soft odorless & non-irritating, suitable for sensitive skin
Specification:

Shelf Life: 2 years Color: Black Model: MSK099MGC-BLK