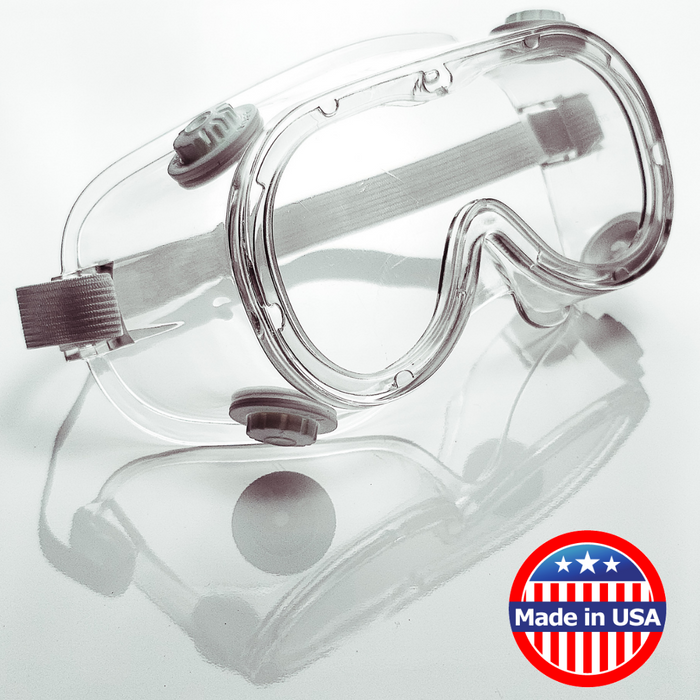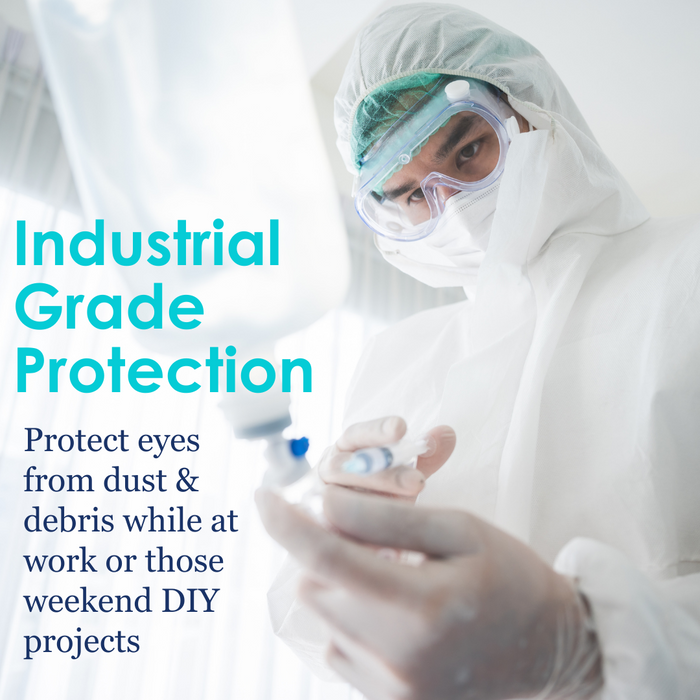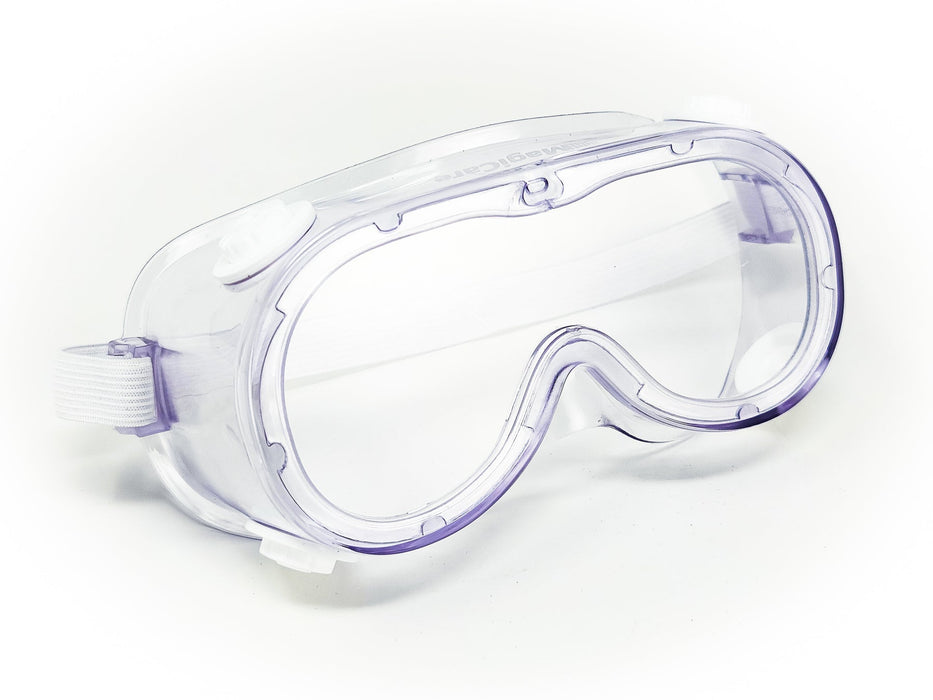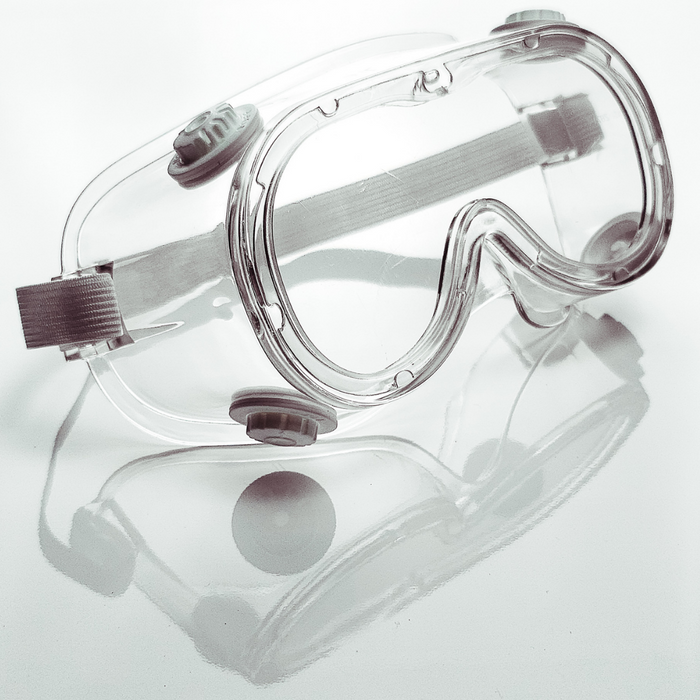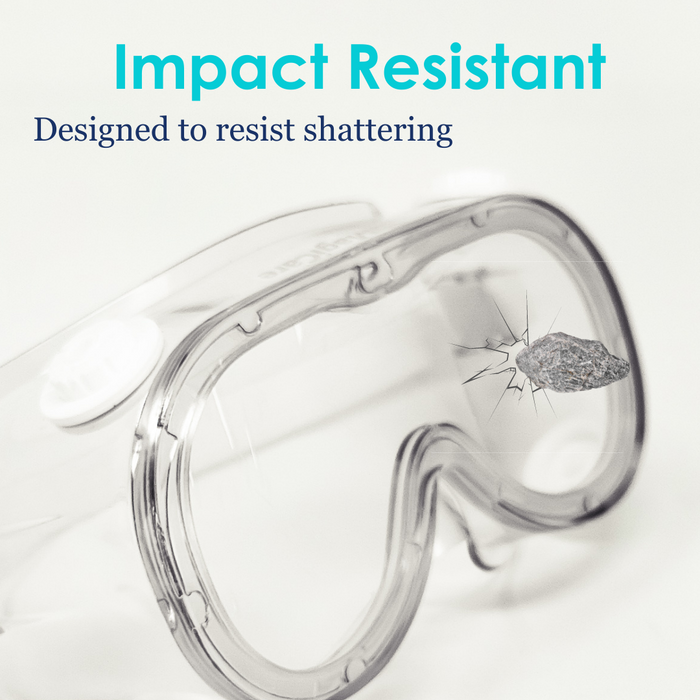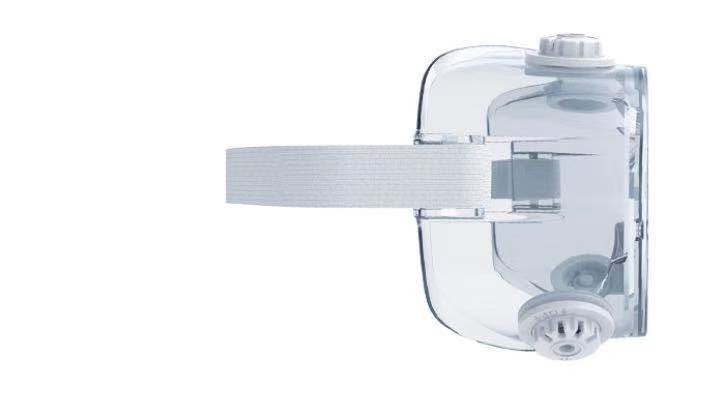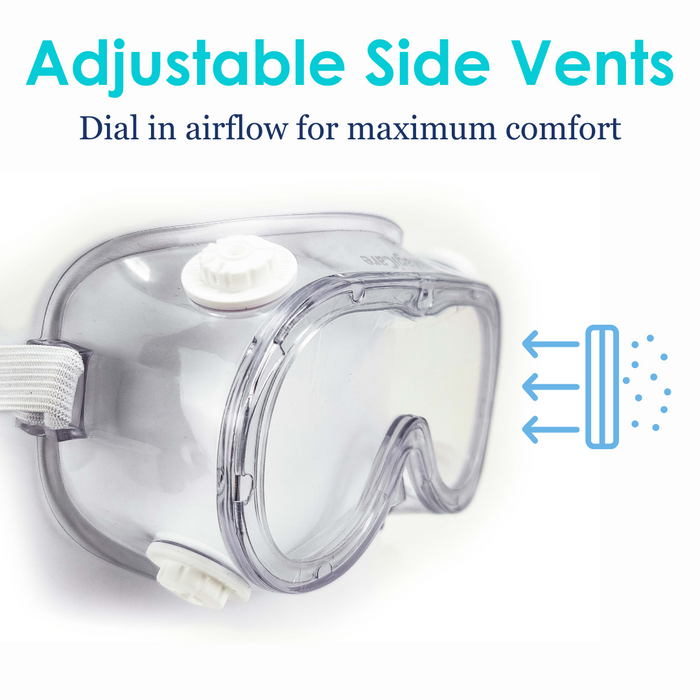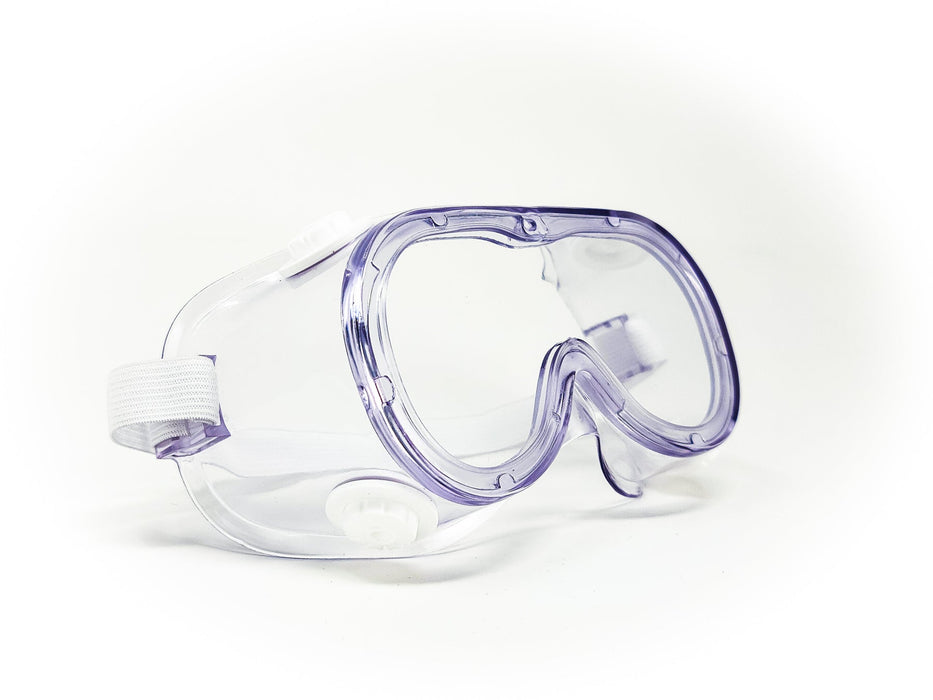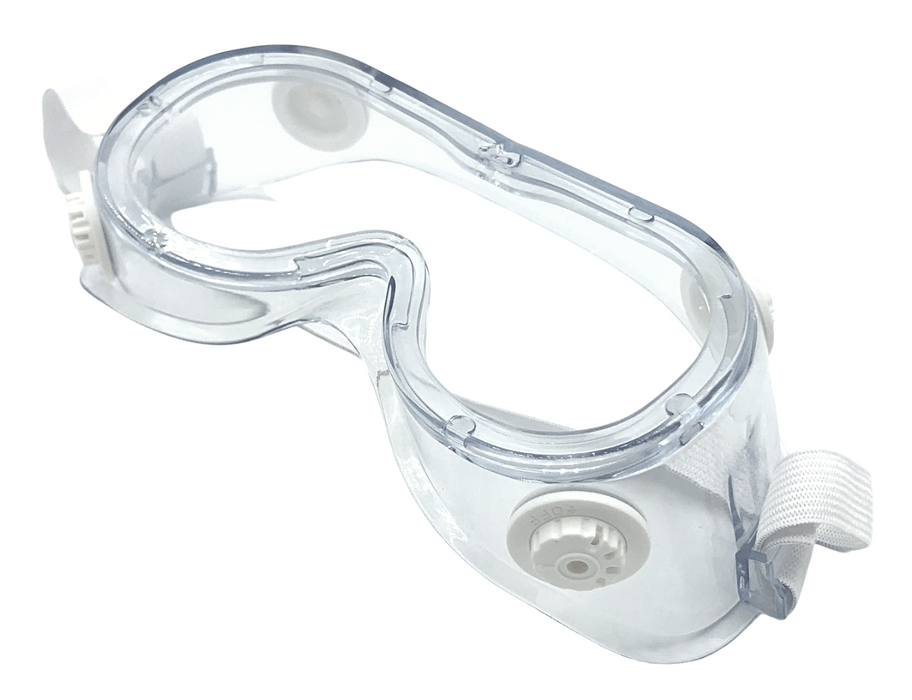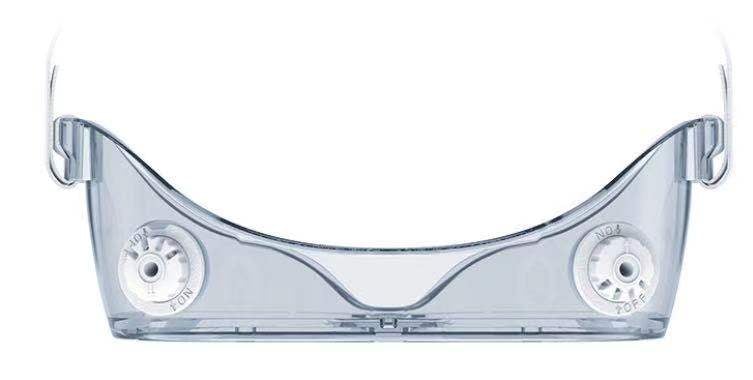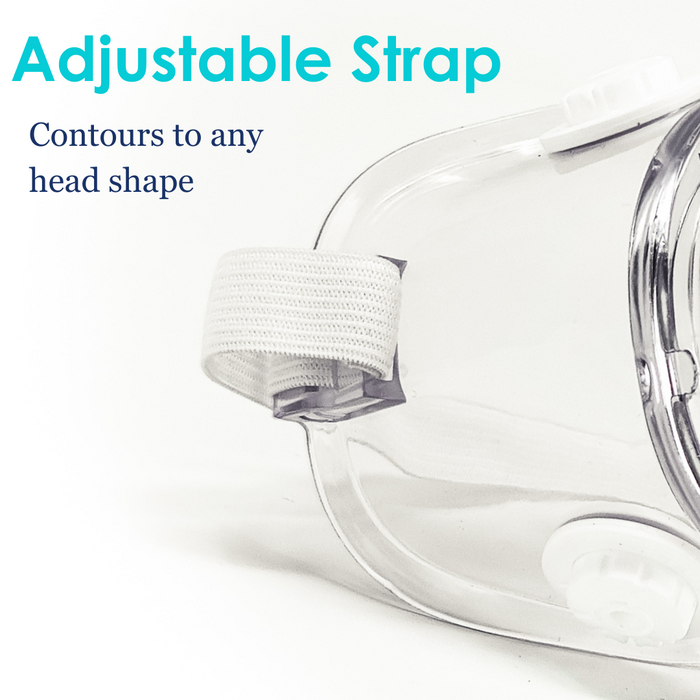 MagiCare Clear Lens Anti-Fog Protective Safety Goggles-Lightweight Unisex Eye Protection Equipment with Soft Adjustable Band-Safety Eyewear for Dirt, Liquid Chemical or Debris-Made in USA
MagiCare Clear Lens Anti-Fog Protective Safety Goggles-Lightweight Unisex Eye Protection Equipment with Soft Adjustable Band-Safety Eyewear for Dirt, Liquid Chemical or Debris-Made in USA
MagiCare deals with reliable, high-quality personal protection products. We are a Wholesaler, and Distributor in the USA of 3ply face masks, Safety Kit, Hand Gloves, Sanitizers, disinfectants, and PPE.
MADE IN USA: These Anti-fog safety goggles are proudly manufactured in Ontario, California, under strict quality control. We strive to ensure our production process delivers you the perfect set of eye protection goggles, made in America.
ADJUSTABLE SIDE VENTING – Maximize your comfort with four adjustable vents that allow you to dial in the perfect airflow while protecting against liquids, certain airborne particulates, and chemical splash entering the eye area.
ANTI-FOG & IMPACT RESISTANT HIGH VISIBILITY LENS - Eye Protection Goggles are equipped with an anti-fog coating for crystal clear vision in the lab, classroom, factory, or work site.
ADJUSTABLE BAND & COMFORTABLE BUILD MATERIALS: Safety Goggles are made with soft yet sturdy PVC material which makes them strong, flexible, and soft to ensure comfort for long wear times. The lightweight eye protection is also equipped with a soft adjustable elastic headband making it useable eyewear for men and women of all ages. Find your perfect fit with just a drag on the buckle. Continue wearing for a long time without fatigue.
INDUSTRIAL GRADE PROTECTION - MagiCare Safety Goggles are impact resistant and meet the demanding durability and comfort needed for many applications. This eye protection equipment is designed to be used for eye safety in any circumstances, including science experiments, industrial work sites, dust, debris, aviation, construction, shooting, DIY projects, yard work, hunting, fishing, woodworking, painting, and more.
MagiCare offers a variety of personal protective equipment including our vented safety goggles that are manufactured in the USA. Shortages in PPE challenged a team of entrepreneurs to rise to the challenge. By investing in highly-automated machines, quality raw materials & a state-of-the-art cleanroom facility, we were able to rise to the challenge of bringing manufacturing back to the United States.