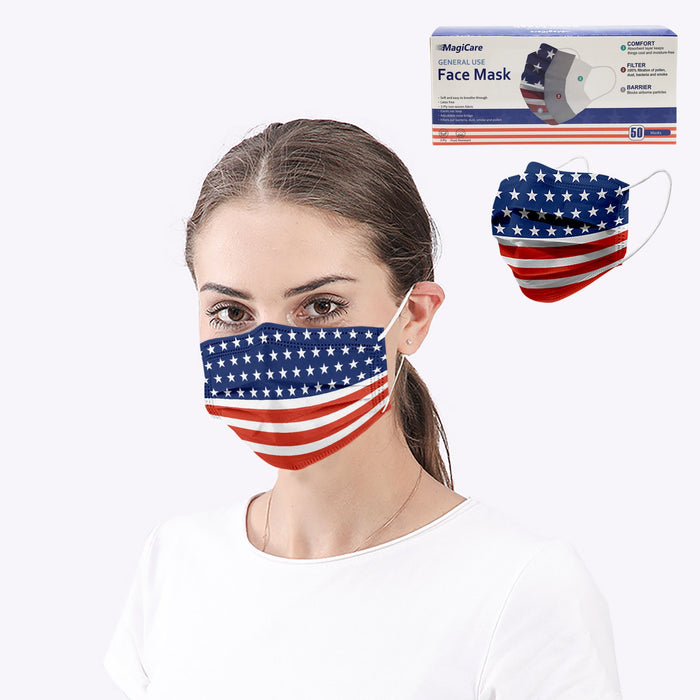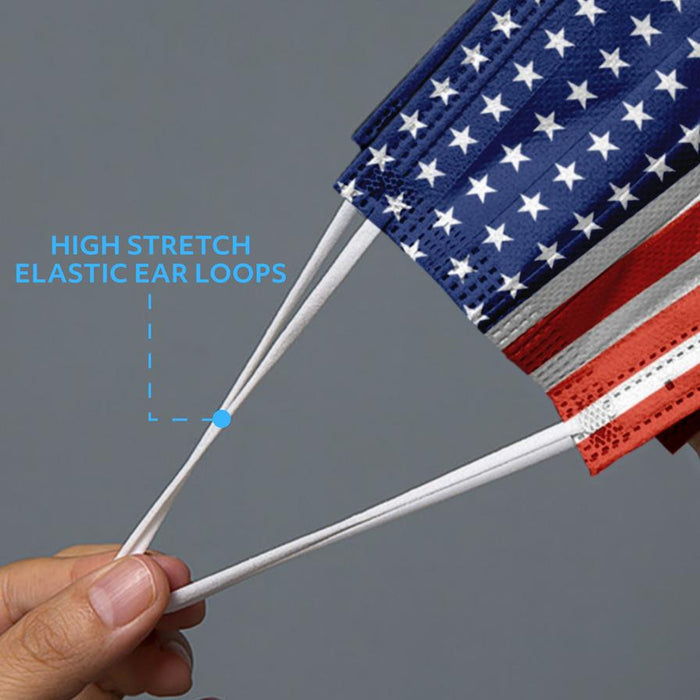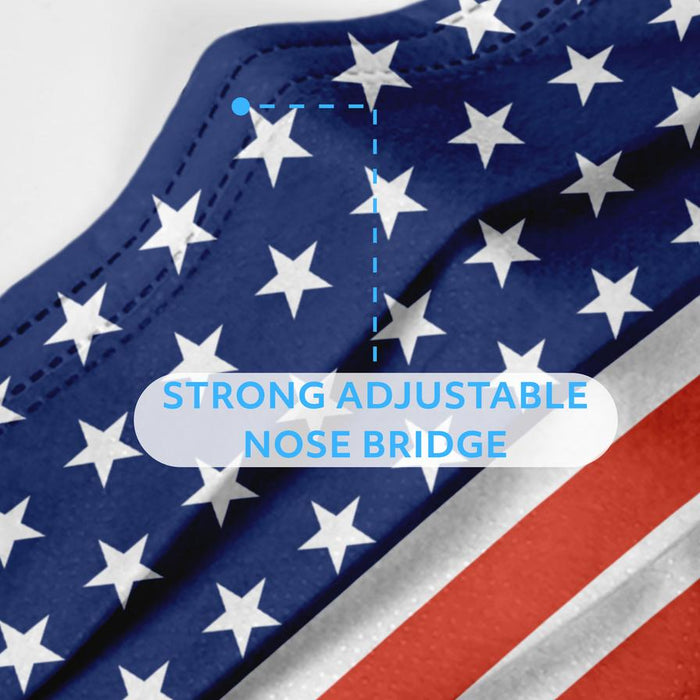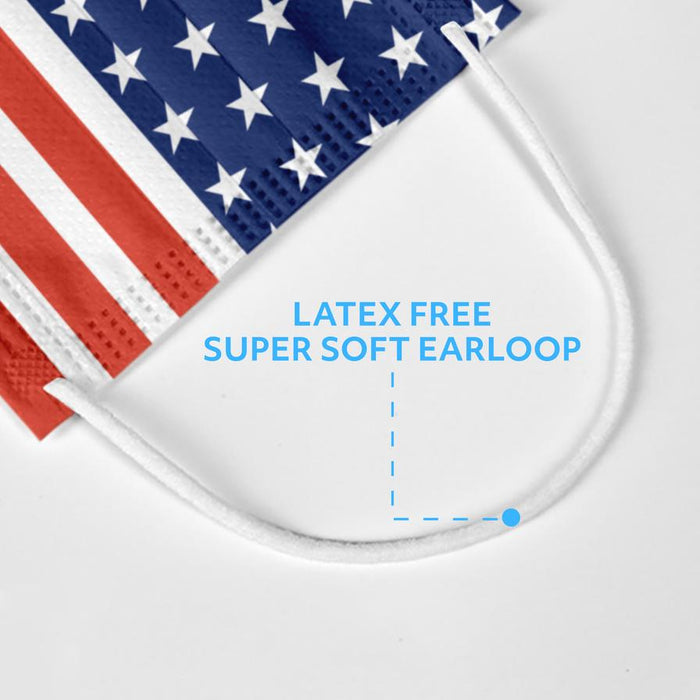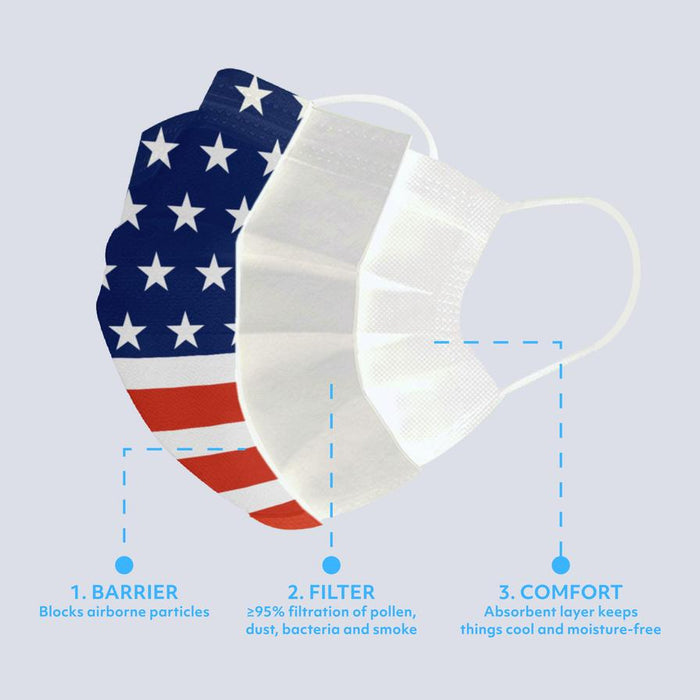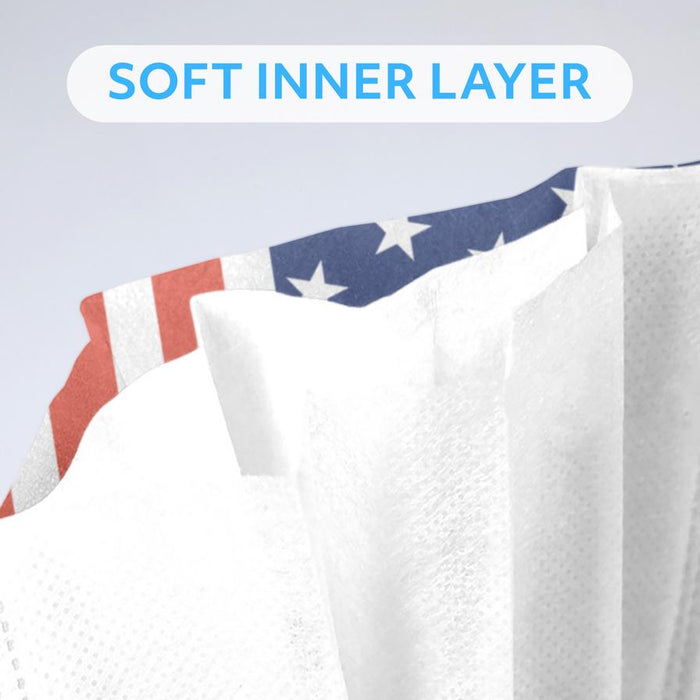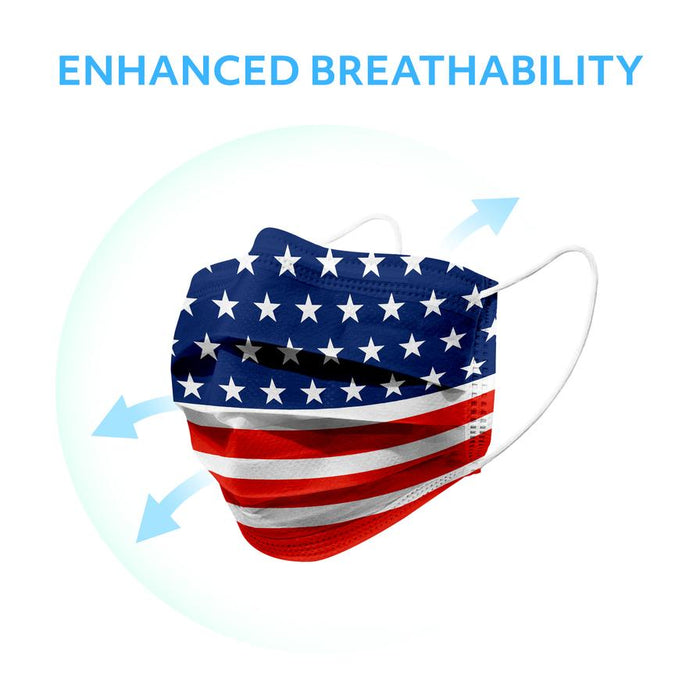 MagiCare USA Flag 3-Ply Disposable Face Masks
MagiCare USA Flag 3-Ply Disposable Face Masks
MagiCare deals with reliable, high-quality personal protection products. We are a Wholesaler, and Distributor in the USA of 3ply american flag face mask, Face shields, Safety Kit, Hand Gloves, Sanitizers, disinfectants, and PPE.

Description:
👌 CONVENIENT PACKAGING: 5 Convenient & Hygienic 10ct american flag face mask Packs in a 50ct box. Put a pack in your purse, car, office, and backpack to ensure you are protected everywhere you go!
🛡️ 3 LAYER PROTECTION: Three Effective Filter Layers made of soft non-woven material for comfort. The inner layer is designed for comfort and to keep things Cool and Moisture Free! American Flag Print
😷 BREATHABLE & COMFORTABLE: Made of High-Quality Material that is Extra Soft. Designed for Long Term Wearing, Not too Thick not too Thin!
💪 STRONG/ BENDABLE NOSE BRIDGE: Our American Flag Face Mask Nose Piece is a stronger, more dependable nose wire to hold shape longer and contours the shape of your face for Maximum Protection.
👂 SOFT EARLOOPS: Ear Loops won't break easily VS other cheap disposable american flag face mask. Ear Loops are highly stretchable, non-latex soft elastic materials that are made to last. This American flag print mask is suitable for Men and Women and designed to fit Adults, Small or Large Faces.
🗽 Celebrate independence day in style! Add to cart to experience these highly comfortable, soft & breathable disposable Patriotic Design american flag face mask by MagiCare!
Features:
3-Ply american flag face mask melt-blown non-woven fabric efficiency blocks dust, smoke, and pollen -Layer 1: Blocks airborne particles --Layer 3: Soft layer for comfort Adjustable metal nose bridge fits seamlessly with all face shapes and holds the position for increased protection Breathable materials make it easy to inhale or exhale without contamination Latex & fiberglass free soft odorless & non-irritating, suitable for sensitive skin
Specification:
Our American Flag Face Mask General Use Shelf Life, 2 years Color, American Flag Face Mask Model: MSKMGCUSA
Other Related Product:
MagiCare Premium 3-Ply Disposable Face Masks